The long delayed list continues!
103. Adrift (2018)
A mediocre survival film that uses an unfortunate non-linear approach that completely spoils the suspense. Not to mention that the very first shot of the film gives away the "twist" to all but the least attentive of audience members.  However, Shailene Woodley and Sam Claflin have good onscreen chemistry that holds things together somewhat.
104. Mackenna's Gold (1969)
What a clusterfuck! This epic western stars Gregory Peck as a lawman who through an accident of fate is forced unwillingly into a quest to seek gold alongside a group of greedy men all with their own selfish motives. The movie also stars Telly Savalas and Omar Sharif and has lots of recognizable character actors. The film has some of the worst rear-projection special effects in cinema history, and some amazingly bad miniature effects. Not to mention ponderous camerawork, and the most embarrassingly awful use of voiceover narration that I can remember.
105. Upgrade (2018)
A fascinating little sci-fi film from the House the Blum built.  Logan Marshall-Green is Grey Trace, a man who is paralyzed from the shoulders-down after a group of men assault him and his wife, murdering her in the process.  A strange billionaire offers to install an experimental computer in his spinal cord called "STEM" that will take over his muscle functions and allow him full mobility again.  Grey soon learns that the computer is sentient and he teams up with STEM to take revenge on the killers. The premise itself is more than enough to carry the story, and while the ending is incredibly predictable, it is a heck of a fun ride in the meantime.
106. Ride the High Country (1962)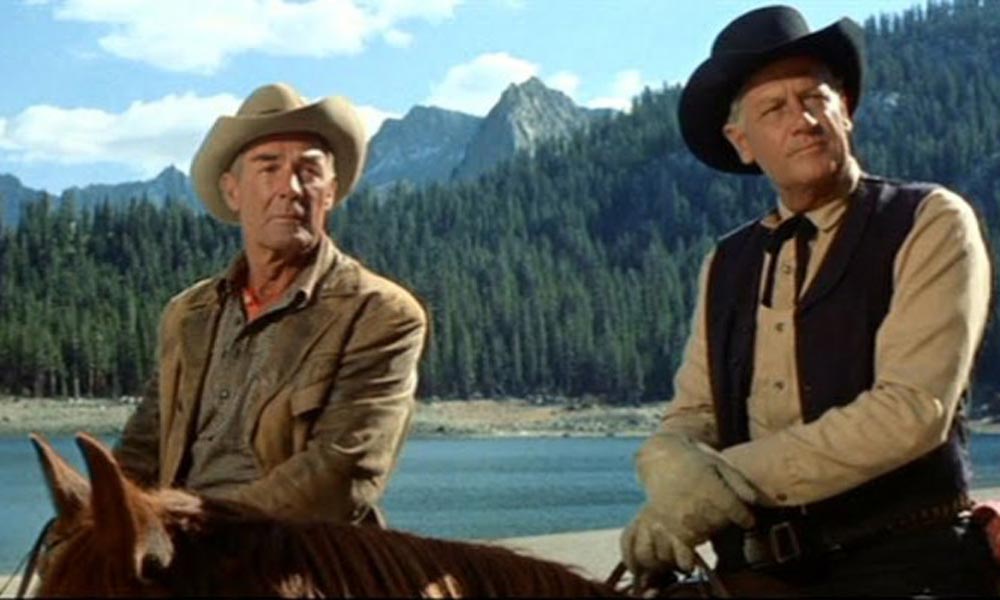 This Western follows two aging gunfighters: one on the right side of the law, and one on the wrong, as they both look for relevance in a world that is quickly supplanting them. Joel McCrea and Randolph Scott, under the direction of Sam Peckinpah, both get their last great starring roles in this uneven, but provocative Western. Peckinpah would go on to make better films, but this was a huge step forward for him as a filmmaker.
107. The Commancheros (1961)
John Wayne and Stuart Whitman co-star in this rollicking and wholly preposterous Western. At this point in his career, Wayne appeared in two kinds of movies; passion projects and guaranteed (but vapid) hits.  This unfortunately falls into the latter category. Lee Marvin makes a brief but memorable appearance early in the film, but otherwise this is best left to genre completists.